Simply put, a "Lead Magnet" is a small yet valuable item that you offer to your website visitors for free in exchange for their email address. It is one of the most effective forms of lead generation because it offers something desirable that generally delivers a positive outcome for the recipient.
The exchange often involves information and the benefits to this are twofold – freely offered, quality information helps to convert more visitors into prospects and it also helps to position you as an expert.
When someone gives you their email address, they have decided to trust you to a small degree. And because trust is an important component of any effort to convert a subscriber to a customer, the earlier you start the process of building trust, the better.
Lead magnets can take many forms – here are some of the more popular ones:
Mini eBooks
Mini Course
Free Trial
Cheat Sheet/Checklist
Guide
Survey/Quiz
Toolkit
There isn't a "one size fits all" answer to which type of lead magnet you should create – that really depends on your audience and what you could offer that would be valuable to them. However, to help you with the planning process, we've created our own checklist 🙂 Just click the graphic to download your copy.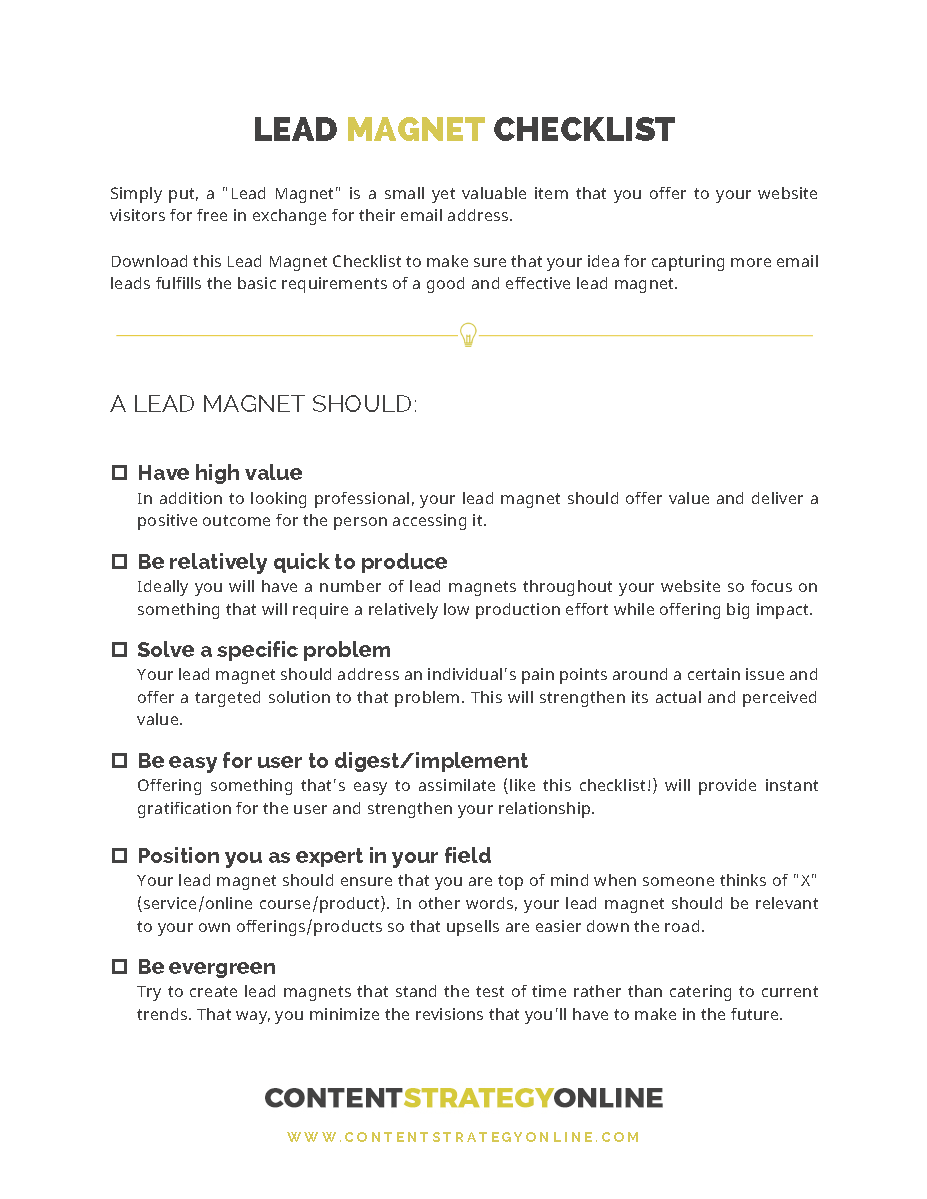 You can use this checklist to make sure that your idea for capturing more email leads fulfills the basic requirements of a good and effective lead magnet. If you manage to check all the boxes, your idea is probably worth pursuing!
If you need help creating your own lead magnet or if you have questions about additional email list building strategies, please feel free to reach out – we'd love to help!